Air Quality Laboratories, Inc.

AQL LABORATORY ACCREDITATION HISTORY
Air Quality Laboratories, Inc. was accredited by the American Association for Laboratory Accreditation (A2LA) in the Chemical field of testing for the analyses associated with the specifications of breathing air to Grade D and Grade E limiting characteristics. AQL obtained this accreditation at the onset of performing these analyses to demonstrate competence of the laboratory based on compliance with the International Organization for Standardization (ISO) 17025. The accreditation involved an initial on-site assessment during which no ongoing deficiencies were reported. A2LA assessed the implementation and effectiveness of the quality systems used by the laboratory and issued a certificate of accreditation / competence.
Most of the analytical and consulting services performed by AQL for our clients are in support of safety and industrial hygiene requirements. This includes the breathing air testing for which the A2LA accreditation was originally obtained. Many of our clients expressed a preference for a comprehensive nationally recognized safety certification instead of the narrow focus of the laboratory accreditation that primarily helps to ensure the implementation and ongoing performance of an acceptable quality system and acceptable analytical procedures. Therefore, since the AQL Laboratory Director has over 40 years of laboratory and quality system experience and the ISO 17025 requirements had already been implemented, the less beneficial voluntary third-party A2LA laboratory accreditation was allowed to expire and instead allow our clients to directly evaluate the laboratory's performance. All initial accreditation requirements including analytical and quality control methods and all systems remain in effect.
CSP CERTIFICATION
All analytical and consulting services are performed by or under the direct supervision of the Laboratory Director who holds the nationally recognized designation of Certified Safety Professional (CSP). To view this certificate click here.
This professional certification is administered by the Board of Certified Safety Professionals (BCSP) which is recognized and nationally accredited by the National Commission for Certifying Agencies and the Council of Engineering and Scientific Specialty Boards. The rigorous requirements for certification include academic education, professional safety experience and successful completion of two detailed, 5 and 5 1/2 hour, examinations. The broad and extensive certified disciplines include; Applied Engineering (Safety, Fire, Occupational Health, Environmental), Applied Science (Chemical, Physical, Biological), Management, and Legal / Regulatory / Ethical aspects. Many of the applied engineering and applied science principals are applicable to laboratory and laboratory accreditation procedures. CSP re-certification is necessary every 5 years by meeting Continuation of Certification requirements.
The comprehensive CSP certification has proven to be more meaningful and more pertinent to AQL clients and the safety, industrial hygiene and breathing air testing services they receive than the previous single discipline lab accreditation.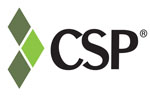 Board of Certified Safety Professionals
Please sign our guestbook and contact us by E-Mail with any questions about AQL



Copyright © 2021 Air Quality Laboratories, Inc. All rights reserved.
42
(630) 830-4018